Managing personal finances can be challenging, especially if you're not a finance expert. Fortunately, technology has made it easier to keep track of your money and achieve your financial goals. With mobile phone technology maturing, we're able to manage all our personal finances anytime, anywhere and with the ease of a mobile app.
Please do your own research and be careful when downloading the app from the App/Play Store. There are some dodgy knockoffs that could steal your data. I am aware that this list is not exhaustive – but for now, please enjoy this list of personal finance apps!
Budgeting
Budgeting was historically limited to spreadsheets and envelopes. Budgeting apps allow you to connect your bank account securely. It can also calculate your net worth, expenses and other info with its sophisticated technology.
22Seven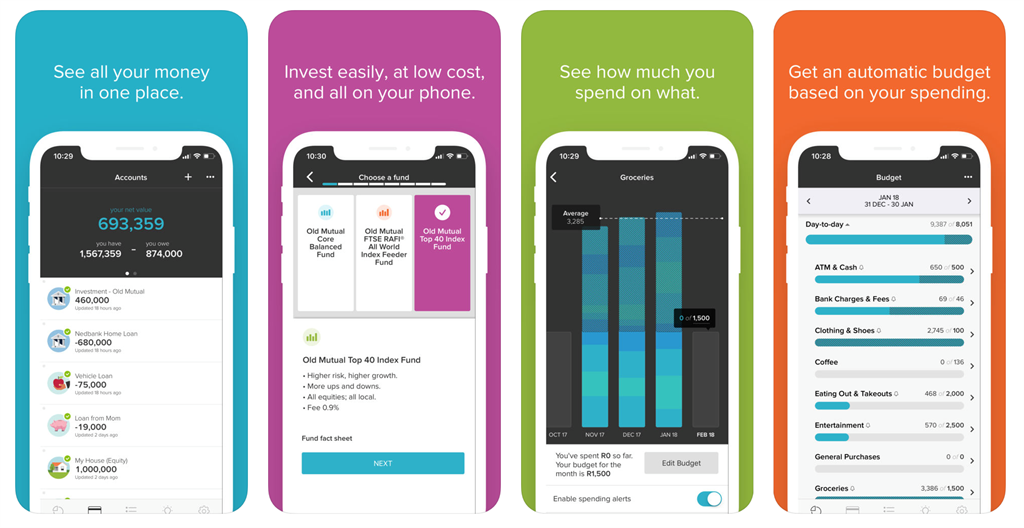 22seven is a personal finance app that connects to your bank accounts and helps you track your spending, save money, and reach your financial goals. When you connect your bank accounts to the app, it automatically pulls in your transactions and categorises them, so you can see exactly where your money is going. If you want to create your own categories, you're able to do so and easily recategorise the item. Splits are also supported. Setting up budgets and savings goals within the app is really easy – and you'll even get personalised recommendations!
The app has been around for quite a few years – and uses bank-level security to protect your information and transactions. To make it extra secure, they use two-factor authentication. Some banks also only allow read permissions – meaning they cannot transact whatsoever.
If you have multiple streams of income (such as dividends, rental income and client invoices) – then this app's categorisation makes it easy. You can easily also categorise all expenses to see where your budget is going.
Investing
EasyEquities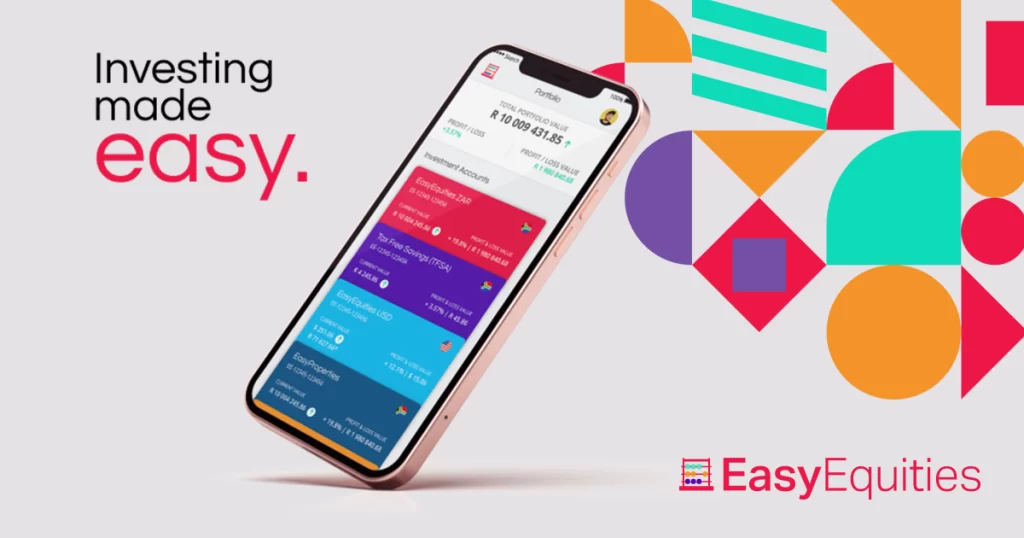 EasyEquities is an online investment platform that enables anyone to invest in shares and exchange-traded funds (ETFs) easily and affordably. You don't need lots of experience and you can start with as little as R10 – how is that for a good budget starter?
The platform offers a range of investment products, including individual shares, fractional shares/CFDs, ETFs, and tax-free savings accounts (TFSAs). In recent years they've also expanded into the property industry with EasyProperties and Crypto with EasyCrypto (and EC10).
What makes EasyEquities unique in SA, is the ability to invest in fractional shares. This means that you can buy a portion of a share, rather than having to buy a whole share. This means that anyone can invest in Apple or large listed companies with whatever money they have.
SatrixNOW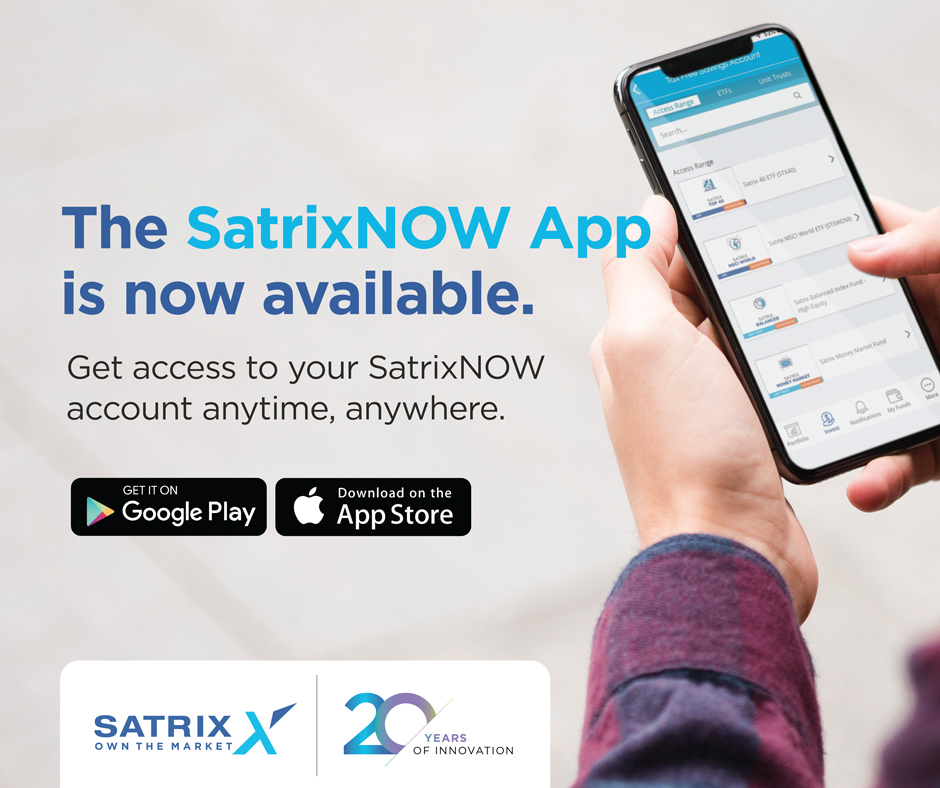 SatrixNow has been a trusted name in the investment community – with more than 20 years in the space. The online platform allows individuals to buy and sell exchange-traded funds (ETFs) in South Africa. It makes for simple, convenient investing of your money into Satrix ETFs.
When it comes to security, SatrixNow uses industry-standard encryption technology to protect your personal and financial information. The platform, similar to other investment platforms, is also regulated by the Financial Sector Conduct Authority (FSCA). The FSCA ensures that all investment platforms adhere to all the required regulatory standards and guidelines.
Shyft Global App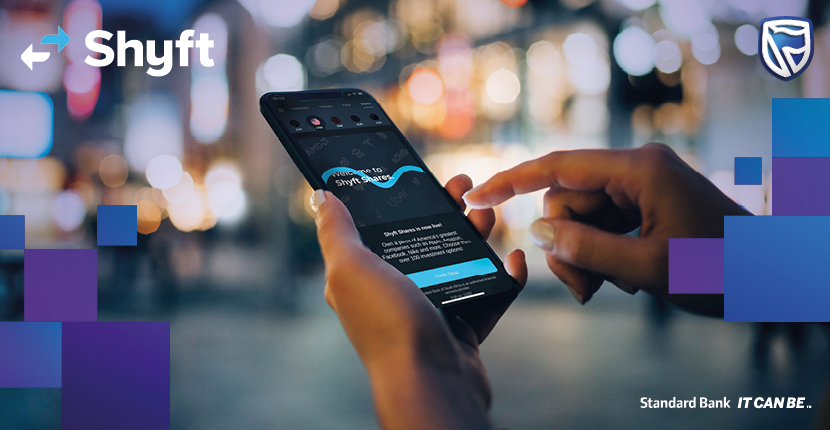 The Shyft Global App is a mobile application that offers users the ability to save, spend, and invest in foreign currency easily and conveniently. To buy forex, you simply need to register, deposit your ZAR and then buy USD, GBP, EUR or other currencies through the app at highly competitive rates. Unlike other investment apps, you can spend your foreign currency through their digital MasterCard. You can also buy a physical card if you prefer one.
If you want to invest in US stocks and ETFs, you can easily do so by transferring your foreign currency to an ETF on the app.
Their fees are fairly competitive for forex. They charge an annual management fee for all ETFs for all assets under management.
Note that you need to have a South African ID and be over 18 to create an account.
The app is regulated by the South African Reserve Bank, as is required when buying foreign currency. The FSCA regulations would also be in force where applicable.
Franc App

Franc is a mobile investment app available in South Africa that allows users to easily invest in various local and international funds. The app is aimed at beginners and offers a user-friendly interface as well as a robo-advisor to help individuals on their investment journey.
The robo-advisor will assist you in identifying your risk profile and suggest an asset allocation that fits you. There are some amazing, well-chosen ETFs and money market unit trusts that you can invest in. You can then choose to either invest a lump sum or a recurring payment weekly, bi-weekly, or monthly basis to start your investment journey.
You can also set up investment and savings goals such as a wedding, new car or a coffee machine.
Alternative Investing
FedGroup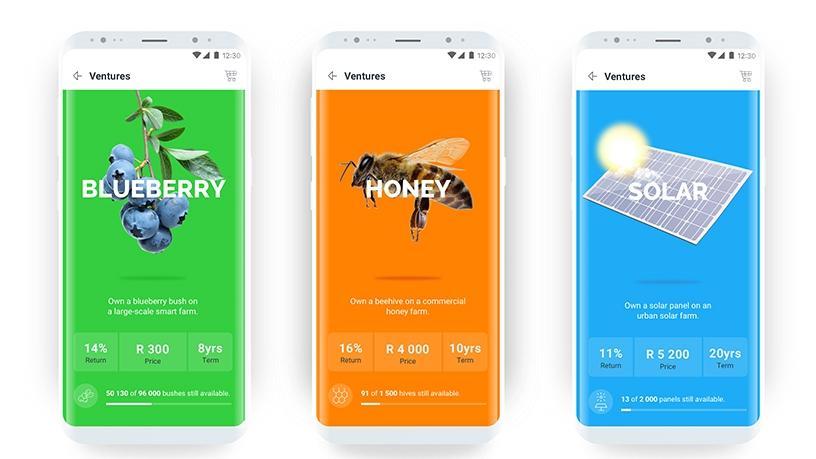 The FedGroup investment app is designed to provide users with an easy and convenient way to invest their money in alternative assets such as blueberries, honey and even solar. But what happens if the tree/bush/animal dies? All their financial products are insured and covered – so you're safe!
The minimum required investment amount is R 500. There is a projected return of 10-15%, depending on the product.
FedGroup is regulated by the Financial Sector Conduct Authority (FSCA) and is a member of the Association for Savings and Investment South Africa (ASISA).
Luno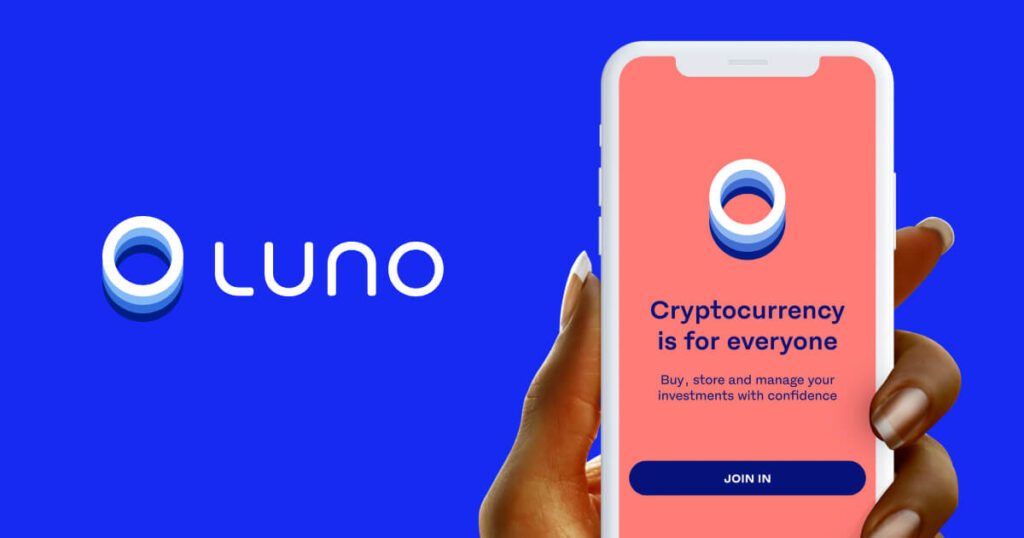 Luno is a popular South African cryptocurrency exchange that allows users to buy and sell various cryptocurrencies, including Bitcoin, Ethereum, Litecoin, and Bitcoin Cash. Founded in 2013, the company has since expanded its reach to several other countries, including Nigeria, Malaysia, and Indonesia.
With the app, you are able to buy and sell cryptocurrency, use the market to trade, use the app as an exchange wallet, or invest in a crypto bundle. The opportunity to earn interest on your crypto was recently stopped – but more features, new cryptocurrencies and other opportunities are often added.
Even though cryptocurrency is still mostly unregulated in South Africa, they make use of industry-standard security measures to protect user information. Additionally, Luno requires two-factor authentication for logging in and withdrawing funds, adding an extra layer of security. For extra security, you will need to submit your personal details to make sure you're not laundering money.
VALR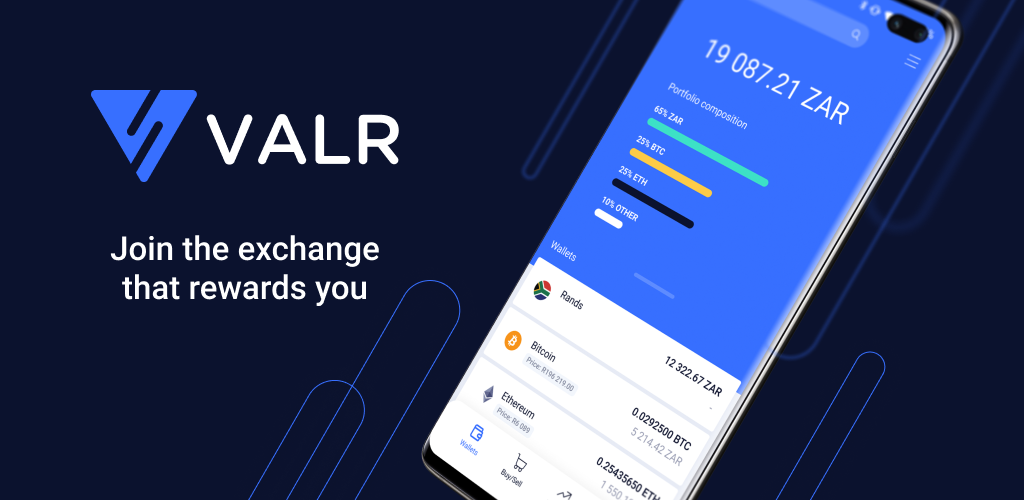 VALR is a crypto exchange platform that allows users to securely buy, store, and sell various cryptocurrencies like Bitcoin, Ethereum, Bitcoin Cash, Ripple, Stellar, Cardano, and more. The exchange matches buy and sell orders by price and processes trades whenever possible.
In addition to trading, VALR offers a payment feature called VALR Pay, which allows users to make payments to other VALR customers using their phone number, email address, or VALR Pay ID. Users can also receive crypto from an external wallet to their VALR wallet.
VALR also offers index-tracked bundles, similar to EC10 and Luno. These bundles are managed by professional portfolio managers and rebalanced regularly to maintain the desired asset allocation.
Other personal finance related apps
ClearScore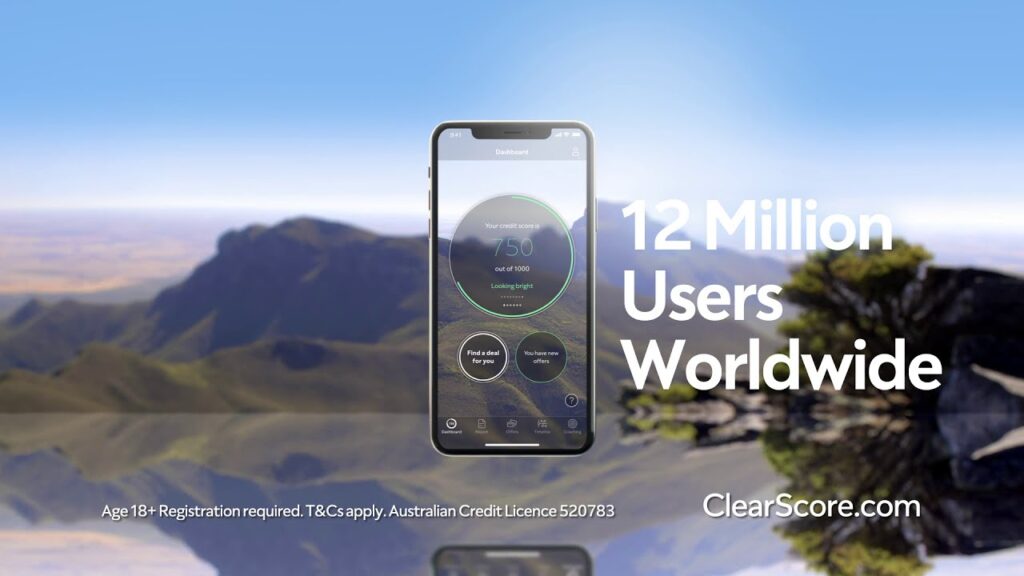 ClearScore is a free credit score and credit report monitoring app that is available to the South African market. Users can sign up for the app using their South African ID number and get access to their credit score and credit report information from two credit bureaus in South Africa – Experian and XDS. Note that this does not include other credit bureaus such as TransUnion. We know most of the banks use Experian for credit checks when it comes to home loans – so this is an extra plus!
Once signed up, users can view their credit score and credit report information, including a breakdown of their credit accounts, repayment history, and credit utilisation. The app also offers personalized tips to help improve credit scores and manage credit accounts.
ClearScore provides valuable credit monitoring and management tools to protect yourself against identity theft and make sure your credit score is looking good.
FinMeUp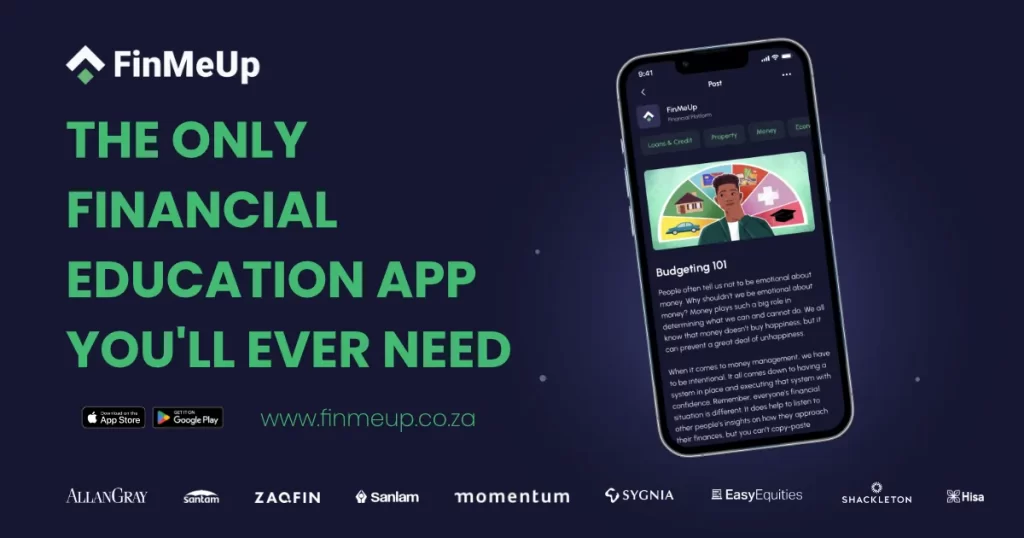 The FinMeUp app is a financial education and information app that aims to help users reach their financial goals by providing insightful information about investments. It also includes stock picks. It provides users with a range of features. It offers a range of content, resources, and tools that can help users achieve financial freedom, including investing insights, money-saving tips, business advice, and more.
One of the app's unique features is its community vibe that connects users with like-minded individuals who are also on their financial journey. This community aspect is designed to provide users with a support system that can help them stay motivated and accountable for their financial goals.
Conclusion
The use of mobile phone technology has made it easy to manage personal finances anytime, anywhere with the ease of a mobile app. With the advancement of technology, there are many personal finance apps to choose from. South Africans have a range of options when it comes to personal finance apps, including budgeting apps, investing apps, and alternative investing apps.
The 10 best personal finance apps for South Africans, include 22seven, EasyEquities, SatrixNOW, Shyft Global App, Franc App, and FedGroup. These apps allow users to track their spending, save money, invest in shares, ETFs, and alternative assets such as blueberries, honey, and solar. However, caution is advised when downloading the apps from the App/Play Store to avoid downloading dodgy knockoffs that could steal your data.