Who do you think you are?
I was a very strong-willed child when I was young – insistent and difficult having my ideas about how things should work. She used to shout: "Who do you think you are coming in here and … .. …!"
Today, when we want to get a home loan, take out a mobile phone contract or rent a place, we have the same situation. The other party demand the truth (and reminds us) about who we are.
Are we credible? Can we repay our debt? Do we have the means to repay the monies we owe?
The way this gets measured in South Africa is through a credit record.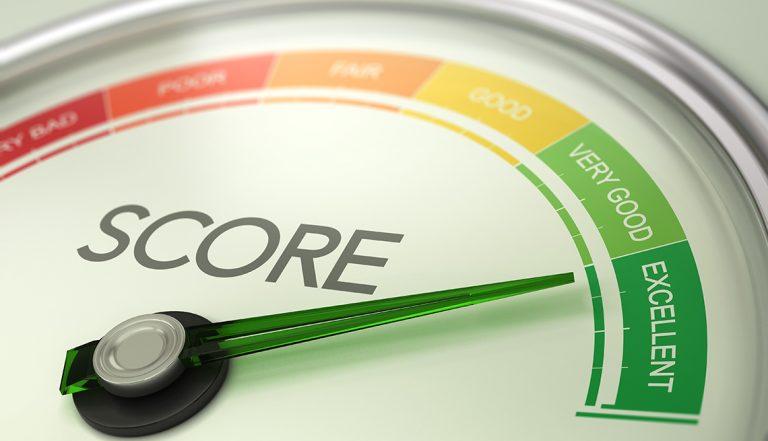 Why measure?
I know – how dare they – who do they think they are measuring us?!
Here's the issue that explains why this system was developed:
I had a friend who started a business quite a few years ago. They received a loan and overdraft facility from the bank manager – as you did in those days. The business was doing exceptionally well. It did so well, that the bank manager wanted a slice of the pie. He called my friend and demanded that the loan and overdraft be repaid by close of business the next day.
His business went bankrupt overnight.
To combat favouritism and nepotism (which we so love to complain about), magical people that have degrees created a system to measure if someone will repay the money.
By doing so lenders could measure if you will repay a loan.
Your credit score
Your credit score is normally expressed as a number. Just like you are a citizen number (insert ID number here). This makes it easier for someone to understand.
This number is normally between 1 and 1000. As seen in the image here, the higher your score, the lower the risk are you believed to have.
Banks like people in the green area – this means they will most probably get a loan.
The lower your score, the higher will your interest rate be.
Credit expenses
Often, your credit report will include a section on your credit expenses. Credit expenses are the monthly repayments of your debt. Some reports will give a breakdown of where you have the debt, e.g. You owe FNB R 4 000 and King Pie R 2 000 000.
This is important, as any credit provider would want to know what exposure you have if a loan or credit card is granted (and they will want to know).
Other big words that are checked
There are a couple of big words that need to be understood when talking about credit checks:
Judgements – do you have any judgements that have been issued by a court of law?
Arrears – are you in arrears with any payments?
Blacklisted – This is a no-lending list that labels you to credit providers not to lend you money. This is normally due to some debt not being paid.
Debt review – if you cannot pay back money owed, many opt for debt counselling. This might escalate to debt review – meaning you try and negotiate to pay less of your debt back without being declared bankrupt.
How do I build a good credit record?
The easiest way to get a good credit score is to make debt and pay it back – even if it's immediately.
You can get a credit card or a store card and buy something on it. You can then immediately pay the money back.
Many companies specialise in lifting your credit record. They have legal ways and connections in the right places to up your score. A simple google will help with this.
How do I find out my credit score?
The biggest bureaus in South Africa are Experian, TransUnion, Compuscan, and XDS. As per legal requirements, you can get a free report from each of these once a year.
Conclusion
As your interest rate and your loan as a whole are reliant on this, it's not just a wonderful thing that makes you feel good.
You must keep your credit score in a good condition and check it annually.
Legally, a credit union should allow you to receive one credit report for free every year. I encourage you to get one every year, as this is good for checking identity theft, any errors etc.
Go now, and happy investing!