My wallet has been stolen.
I recently had a tenant who was about to move into my property. He paid the deposit, but not yet the first month's rent. As you know, I am very strict about tenants in my property and payments. Just before he had to pay the first month's rent, he left his wallet and mobile phone in a ridesharing service. Within 3 days, his and his wife's account had a total of R 300 in it. All this from a stolen wallet.
They couldn't pay the rent.
Nor other bills.
So, for your convenience, I wrote this post to help you consider what to do when your wallet or cellphone gets stolen.
Doing it differently from now on
What do you keep in your wallet?
This is the million rand question. In many cases, we keep loads of things we don't really need, as well as things vital to our survival in modern-day society.
Get stuff out of your wallet beforehand
I often have coffee at a coffee shop, waiting for a client or doing working related stuff. Out of habit, I would pop the receipt into my wallet. Once my wallet starts bursting at the seams, I would start sorting my receipts into piles of "tax deductibles", "warrantees" and "rubbish". 
In the last few years, I have started adding all of my important receipts in Google Drive. I scan them in when I receive them – and place them in the right folders. This saves me loads of time and effort!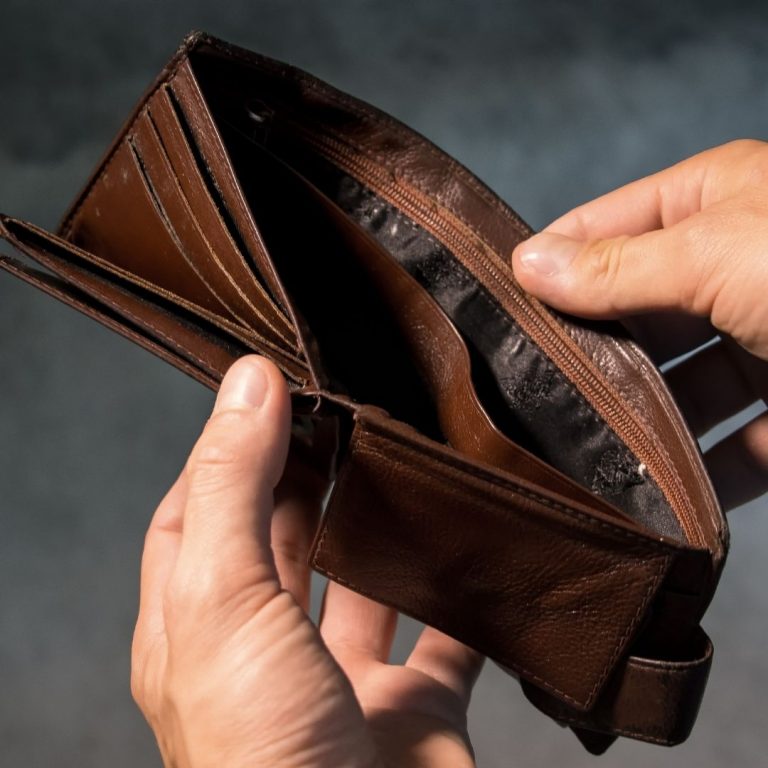 It is also important to check what is going on in your wallet on a regular basis. For example, we often have loyalty cards that have no meaning. These could also easily be digitised. For example, the following companies now offer a mobile app that you can use for their loyalty programmes:
Clicks
Dischem
Starbucks
Checkers
Be proactive about things in your wallet
Imagine you had copies of all your important things in your wallet – your ID card, bank cards and other important information.
You can easily store these on Google drive or other cloud-based solutions such as dropbox or one drive.
It might be a good idea to add your phone number and email address in the wallet somewhere – then people might be able to contact you.
It is best to NOT include the following in your wallet or purse:
Don't keep all your identity documents with you (ID book, passport, drivers license). If you lose everything, it's going to be a rough ride.
Address – do you really want people to know where you live?!
Your pin codes for your cards – yeah, people do that!
Personal information such as your car registration papers, payslips and warrantees
Too much cash – There is no reason to carry R 2 000 000 000 000 in your wallet. Coffee is not THAT expensive!
Loads and loads of credit cards – If you have more than two, you might want to reconsider your financial strategy!
What to do when it has been stolen
For financial risks, you need to do the following:
Bank cards: Contact your bank to report your card as stolen. Generally, they block the cards.
Credit cards: If you have credit cards with other firms, contact them and stop the cards.
Bank account numbers and cheques – if you have other financial information such as internet banking details written down, stop those as well as soon as possible.
There might also be personal risks involved. If any personal information was in your wallet/purse such as your address, keys to your home or car, you need to make a plan to protect these assets. This might include replacing the locks on your doors, letting your boss know that your work details have been leaked, etc.
Make it a priority to get a police report. You need to have legal paperwork in place in case you have money disappearing from your bank account. The bank will require this information with an affidavit.
From theft to replacement
Replacing everything that was in your wallet can be a long process. Often, one only discovers after a few months that a specific coffee voucher that was nested in your wallet is no more.
Consider the replacement of the following:
ID card – You would be asked to complete the  Form BI-9 if you have not previously submitted your fingerprints. You will need proof such as a marriage certificate or driver's licence and also pay a small fee (currently R 140). More details here.
Drivers licence – You would need to visit your closest driving license testing centre where you would need to present them with your ID card, proof of address, money and some photographs. More details here.
Loyalty cards – You would need to contact all your loyalty card providers, including your coffee loyalty club points to get those again.
Medical aid card – Contact your medical aid to get a new card – they tend to be understanding unless you require 20 per month to be replaced.
Identity theft
Identity theft is real. Now that other people know about you, they might try and impersonate you and ruin your credit record.
Keep your eye on your credit score over the following few months. You can check your score using Experian, Trans Union and Clearscore. Don't just trust one company – check all of them!
If you see something that looks fishy, contact the South African Fraud Prevention Service (website here). They will be able to assist you as best possible.
Conclusion
The best way to minimise the damage is to not carry your whole world in your wallet or purse.
Keep track of everything you carry on you.
When your wallet has been stolen, you should act swiftly to stop all credit and debit cards. Call your bank at the soonest possible time. Don't wait for a week!
Start getting everything together to rebuild your life.
Keep your eye on your credit record.
Happy investing!
Sources consulted