I've been chatting with a few first-time property investors looking to invest. With many factors that need to be considered including interest rates, location, tax, tenants, home loans and maintenance – it can be challenging to get going.
As with all asset classes, things can go up and down – and property is no different. People want to know everything about an area and property before investing. This can cause analysis paralysis, where they don't invest due to fear of the unknown.
As a first-time property investor, you can overcome this and get into a place where you can invest.
Be financially healthy
Buying property costs money. And being in a financially healthy place can open doors for good property deals. If you have a lot of high-interest debt, then it can become risky to invest in assets that aren't very liquid.
Long before you buy your property, you need to prepare financially for when you buy, You will need to pay a bond and also a transfer attorney, possibly pay 3 months in advance on levies and rates/taxes – and even pay for other hidden fees! For this reason, I suggest the following:
Better your cash flow and disposable income – lower debt, save more and live within your means. You will need cash to cover the bond, insurance, levies and maintenance every month
Get your credit score in order
Get at least 10% of your property value to cover fees. Try to get another 10% as a deposit saved.
Create a property emergency fund for your rental property – safety first!
Getting a property home loan
If you're a cash buyer – well done! Few people can buy cash! For the rest of us, we need to get a bond from a bank or financial institution. According to the NCA, the banks can only allow you to repay 30% of your gross salary every month to property. There will be lots of (bond attorney and initiation) fees that will be payable, so you will need to be prepared.
As home loans are a homogeneous product, the only differentiating factors are the monthly fees and the interest rates. It's advisable to use a mortgage originator such as Ooba or check with multiple banks to get the best interest rate.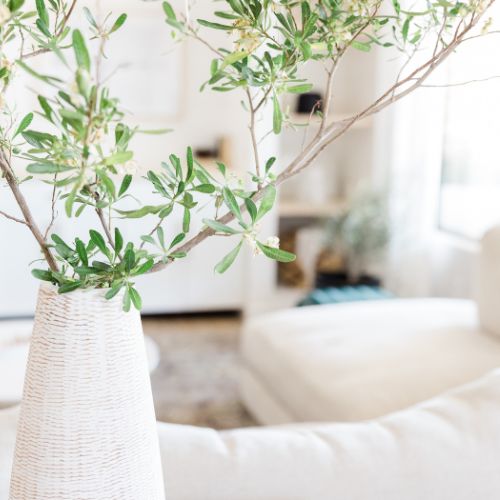 Do your research well before you buy
When buying property, you need to do your research well before you buy. I prefer having a list of all the things I need in a property. The list should contain the areas you're interested in buying, the physial attributes of the home (bedrooms, bathrooms, garden, garages, etc) as well as financial estimates such as estimated purchase price, rental income, levies, rates and taxes and maintenance budget.
I highly recommend speaking to a few agents to get an idea of the area. Ask about the rental income, purchase price and rates for the stats of the property that fits your list's description. You can also check out Lightstone reports that will give you valuable insights into the suburb and sectional title scheme/estate.
Keep your target tenant in mind
In Pretoria, the areas of Sunnyside and Arcadia have a lot of flats. There are often corner units that have 3 bedrooms that are well priced with low levies and high rental income. This does sound like a good investment, right? Well, from experience, these flats tend to be subdivided and sublet to other individuals, making them prone to trouble and overpopulation.
I know someone who invests in properties in Keimoes in the Northern Cape. He targets contractors for the big solar power plant and built his rental properties for the contractors (without families).
Keeping your target tenant in mind will help you to get the property just right for the right tenant.
Outsource it if you don't have the skill
No one can do a job as well as I can – until you can't do the job. Some of the skills you might want to outsource include:
Finding good tenants – You can use a website to advertise your property or a rental agent that specialise in finding tenants.
Managing your property and tenants – Rental agents can assist in managing the maintenance, tenant issues and collecting the rent.
Maintenance – If you have two left hands, then having a good handyman that can assist with broken windows, geysers and plugs is ideal!
Do property profitability calculations
As this is a big investment, make sure you've done the property profitability calculations. I quite like the 1 % rental factor rule: I want 1 % income after rates, taxes and levies are deducted. For example, a R 400 000 property should give me R 4 000 pm AFTER the rates, taxes and levies.
Be in the game for the long run
Property is a long-term game. Too often I get people who want to make a quick buck with rental property investments. They think they can buy a place today, rent it out for three years and then double their money by selling it. As you're paying a lot of money for bond and transfer costs, you need time for the property to make a profit.
As you will be in there for the long run, it's worth checking out the finances before you buy. It might be that you need to check the financial statements of the sectional title scheme or the homeowners association (HOA).
Conclusion
Getting yourself ready to buy a property is a journey. You need to get your finances in order, manage your debt, educate yourself and get prequalified (pre-approved) for a home loan. You would also need to do research into the area, the sectional title scheme and future plans of the area.
Remember that property gives you a return in two ways – rental income as a form of recurring income and capital gain when you sell. At the beginning of the property cycle, you don't have any control over the price you will sell the property for in a few years. You are however able to calculate if it will be worth your while with the current rental income.
Happy investing!