Bloggers in South Africa
People have been blogging and creating content for more than 20 years on the web – and the technology associated with blogging has matured substantially during this time. Ease of access to blogging platforms has liberated the industry so that anyone can blog in their area of expertise or interest – and have the opportunity to be successful.
Depending on your requirement, a blog can be started on platforms such as WordPress, blogger, LinkedIn and Squarespace. I'll discuss platforms, what to write about and making money online
Why do you want to start the blog?
Money is the means, not the end

– Simon Sinek
People assume that we start a blog to make money. But there has to be more to a hobby, job or life than just money. Deciding on why you're starting a blog will keep you energised when people don't read your freshly published articles or criticise you for your writing style, content or design.
For me, I blogged as a way to relax and destress from my day job. The goal wasn't initially to scale and grow, but it did happen in time as well – and I am thankful for that.
Blogging platforms
Starting a blog sounds easy, but as soon as you want some customizing, it can become quite complicated. Take heart! It's really easy to start out, but a bit more complicated to master.
In the below section I'll discuss some technical information. If you just want to write posts and not set up, you can scroll past.
Web hosting and blogging
Let's say you want your own domain such as localmoney.co.za or want to start doing more technical things like search engine optimization. You're also considering running ads on your blog or want to do eCommerce.  In this scenario, using blogging services might not work for you. I  recommend finding a company that offers custom domains and hosting. 
In short, you will need:
a domain (e.g. localmoney.co.za),
a host with a server – you can use a hosting company like Afrihost or host for free on something like Wix.
You will also need blogging software installed on the host server. Many hosts auto-install the software, so you don't have to worry about this.
I use Afrihost – when I registered my domain, I initially sent them a support ticket to create the WordPress blog on my domain. They responded with the login details.
WordPress for bloggers
Did you know Over 455 million websites use WordPress? WordPress is blogging software that is open-source and free – you can either download the code or ask your host to install it for you. With more than 54 000 plugins, you can grow your blog's functionality without spending a fortune.

In short, WordPress works like this:
You're able to add themes (a look and feel)
You can create (blog) posts, that are placed on a blog roll (a web page with a list of your posts)
Pages are created for long term content such as the homepage and contact us.
If you want, you can install plugins to help with SEO, e-commerce, converting your blog to a membership site and so forth.
If you want to run the blog on your own domain, you need Linux based hosting running PHP and MySQL – Just tell your hosting company that's what you need. They'll understand!
How to start a blog for free
Creating a free blog comes with trade-offs. For example, you will not have your own domain. It will probably look something like 'localmoney.wordpress.com' – a subdomain. Most hosts that offer free blogs make money upselling you with premium services. Here are some websites where you can easily create a free blog:
WordPress.com – you will get a subdomain. There are premium upgrades that can be bought
Wix.com – you will get a subdomain. There are premium upgrades that can be bought
Medium – you will get a subdomain. There are premium upgrades that can be bought, including paywalls.
How to Make Money Blogging in South Africa
Writing content by itself is often not enough. Making money is all about community and traffic (to be discussed below). Some of the ways that bloggers make money include:
Adding Google ads/banner ads onto their website
Selling digital products such as ebooks or courses
Affiliate marketing – selling other people's products through sites like Gumroad.
Getting paid for backlinks or blog/guest posts
Sponsorships – big companies need access to your readers and will be willing to pay big money for this.
Blogging to make money as a teen in South Africa
If you're under 16, I highly recommend that you speak to a parent or guardian about your blogging ambitions. Please avoid putting pictures of yourself up on the internet – those pictures never disappear.
If you don't have a lot of money, you can easily bootstrap your blog, you can start with only access to the internet and a computer – no money necessary!
Ecommerce
If you want to expand in selling digital or physical products, consider using WordPress with Woocomerce. Both are free and open-source. There are however lots of plugins and tools that you might want to buy later on.
Another option is to link your blog to your Gumroad account, rather than handling payments yourself.
Driving traffic to your blog
Don't think for one minute that making money and getting traffic is a one-way street. It's not just run ads > get traffic > make sales.
You need to create an ecosystem. Essentially, you need to lock people into your world via social media posts, email signups or whatever means you choose. This will keep people coming back to your blog.
It's easier to keep existing followers than to make new ones. so if you get a follower, subscriber or a reader – keep them close.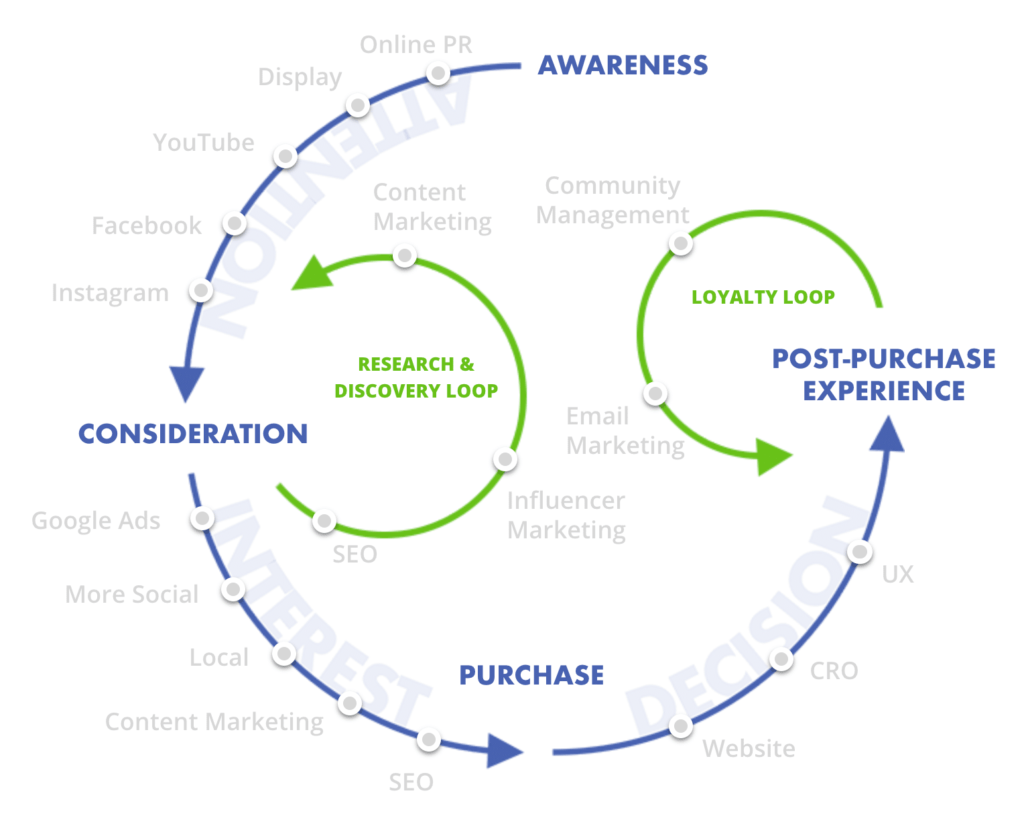 Social media and email newsletters
You have gold. Now you need to let everyone know what you have.
Social media is a great way to connect with people interested in what you have to say. Whether doing YouTube videos and posting it in your articles or creating a Twitter account and building a community – getting the message out there is important.
Personally, I hate email newsletters. They clog my mailbox. I only created my newsletters because people on Twitter were complaining that I don't have them. I do have a few more people on my email list than on the screenshot – I use a third party called MailerLite, and not really Revue.
I know that in some niche fields people prefer newsletters, and they work well – take Ubebele for example.
Grow your following with your blog!
Search engine optimization and blogging
It's important to consider how search engines will pick up on your content. One of your posts might be what people are searching for and could bring lots of people to your site.
Search Engine Optimization (SEO) is the process of making your website attractive to people – not to search engines. Google's algorithm checks things like broken links, images that are too big, display and usability issues and mobile-friendliness. If you use the Google Console, it will notify you of issues found. 
I don't recommend breaking your head over this when you start out – just start writing.
Conclusion
Starting a blog is actually really simple actually. If you want to just start writing, create a Medium account. If you're looking to scale the project, you can create a self-hosted WordPress site with a company like Afrihost.
Deciding on the infrastructure is important – but it's also important to decide how you will get the traffic to your site.
Don't plan for years – just start!
Happy investing!