Getting a degree from a university is unattainable for many people due to cost and time. This does not however deter people from doing online courses. For example, Udemy has 50 million people doing their online courses! There are many opportunities out there for content creators and specialists to create valuable courses for people to use.
In this article, I will explore the areas where courses are needed, how to monetize the courses and a bit on marketing your courses.
What online courses are in high demand?
Online courses tend to address one or more of the following areas in one's life: work (professional), self (personal) and relationships (interpersonal).
Work/Professional
Business – whether small businesses, startups or how to manage your finances in a small business: all of these can add value.
Marketing – for people struggling with influencer marketing, connecting to their target market or requiring education about online marketing, this area would be ideal!
Programming – software developers earn some serious money and breaking into the industry can be challenging. Consider
Video Production – Working with programmes such as Davinci Resolve, After Effects and Premiere Pro can be daunting. Teaching people about lighting, angles and how to edit your videos is valuable!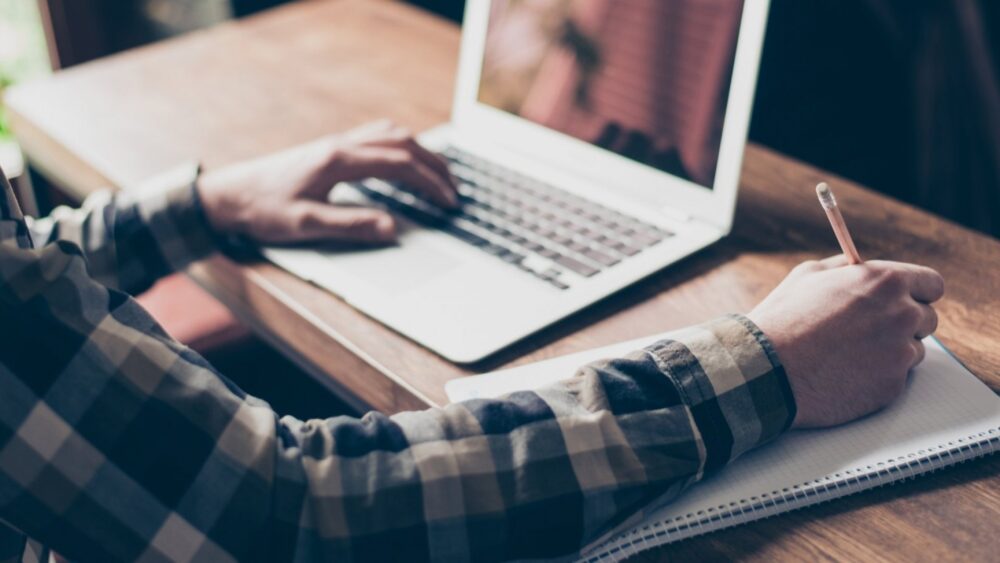 Self/Personal
Technology – The internet of things (IoT) and blockchain/crypto is huge currently. Whether investing or doing it as a hobby, people are interested in understanding how things work.
Trading/Personal finance – Not only is there a need for education about money, but many big brands have also jumped on the bandwagon to offer platforms for education.
Photography – There are many niches where people want to learn how to take beautiful photos including food photography and styling, fashion, Instagram feed design and travel photography.
Arts & Crafts – People get obsessed with their hobbies and are often willing to spend a fortune on them. Some ideas are teaching people about figure drawing, cooking, canning or creating wooden toys
Health and Fitness – Though saturated, many people are looking for fitness programmes, diets and healthy alternatives such as vegan and gluten-free options.
Interpersonal
Personal development – People want to develop others and themselves. Therefore, there is a huge demand for online and offline courses in life coaching and personal exploration
Should my online course be accredited?
Although no course needs to be accredited, it does help for credibility that users will get value for money when they buy it. In some industries such as life coaching, there are bodies where you can register your course for accreditation. Sadly, it's not so easy.
For other industries such as online marketing, software development and crafts experience and your credentials will count as a lot.
Creating your online course
Online courses are there for educating people and making their lives better. For this reason, you need to be positive, energetic and inspire action and use of the skills taught. Depending on the skill, you might need to shoot footage of yourself talking, slide presentations and/or computer screen sharing. For example, if you're teaching:
Cookery – you need to show how to add the ingredients and when the food is ready.
Programming – you need to show your screen with your IDE and demonstrate how the implementations/code syntax work.
Interior design – you need to show the physical products, paired with software and real-life examples.
Equipment needed
With this in mind, you would need one or more of the following:
Recording equipment (lights, camera or smartphone, microphone)
PC for editing videos
A beautiful presentation
Your course structure
You will also need to plan and structure your online course. I like using a word editor and adding headings. Heading 1 is for the title, Heading 2 for main categories and Heading 3 is for the individual videos. Make sure that you have enough to say under each point!
How to monetise your online course
As you already know, selling your course for money (or crypto!) is the number one way you can monetise it – obvious, right? Well, there are other ways too. For example, it is possible to use your free online course as a lead magnet (or tripwire) to upsell people to a bigger or better product.
Here are some top tips you can use:
List your course on multiple platforms such as Udemy, Coursera, Domestica
Sell certification – allow users to do the course at a higher fee to get a certificate of completion
Subscriptions – don't just sell a course, sell a membership to your site that includes emails, new content and videos and other exclusive content
Pay for quizzes – if you're selling a very involved course, then 'marking homework' can be valuable to customers
Pay per view – rather than charging for the whole course, you can charge per video view.
Marketing your online course
Many people with 1000 followers are bringing out ebooks and courses to sell to their followers. I recently had an interesting case where someone fitted the above description. When no one wanted to buy her online material, she tweeted derogatory racial remarks. This is not the way to do it! You need to find ways to connect with your audience and sell them value.
One of the ways is to give the first chapter away for free (a lead magnet) or do an internal testing group. I did this with one of the ebooks I am launching. I did an email a week with an article, Twitter Space and a video that they could view. This served as the foundation and outline.
I highly recommend that you work out a marketing plan with a well-defined target market. Create personas and pin down where these people will be found.
Product launch
Consider doing a product launch with a promotion on the course. This might include a free consultation for the first 10 people or a monetary discount. Don't launch silently – you want there to be noise about your offering!
Build a following on social media and share your course with them
It's not as easy as it sounds, but it's definitely worth it. I built a following of 25 000+ on Twitter, and have been able to share updates of what I am busy with, including some of my work. Due to this, I have attracted some big companies for sponsorships and teaching events online.
Do weekly live events to attract potential students
I like doing Twitter Spaces regularly with others that have a large following. This not only means a bigger audience, but I can learn from other people too. In the past, I have featured people that run their own businesses and indirectly sell their coaching, courses or products through the platform.
Beyond Twitter Spaces, it's worth exploring webinars. You can record these and replay them at other times.
Do paid-for marketing
If your online course is in high demand, you can run a Google Ad campaign to get users to sign up. It is also worth mentioning that social media, especially promotions on LinkedIn is worth a try. As long as the ads are targeted and the niche is clearly communicated – it can be profitable!
Note that when paying for advertising, you need to keep your finger on the pulse of your spending.
Find non-competitive partners
Sometimes, partnering with others in your niche can be valuable. For example, partnering with a mortgage originator or property agent when selling a course on property investments can be valuable. They can promote/sponsor your course and sell it to their clients – or repost it to their following.
Affiliate marketing
Related to finding non-competitive partners is the use of affiliate marketing. You can create the course on a site like Gumroad and use its affiliate program. Other users can sell the course on your behalf and earn a commission when they close the deal. It's a win-win situation: both of you make money!
Conclusion
Though it looks easy making money through online courses, there is some fierce competition. For this reason, I believe it best to build relationships with your followers and connections. When you would need a favour to market your course, you can pick up the phone and call them.
Certain fields are in high demand for online courses. These include IT/Programming, photography and marketing and business. With constant changes in our world, it is a good idea to update your course material regularly to avoid outdated information.
Creating your content is important. It needs to be focused, valuable and on point. Using the right mediums to translate these can make or break your course. Use examples where you can and show practically how the chapters can be implemented practically in everyday life or in the job environment.
Don't forget to market your course. If no one knows about it, you will get no sales.
Happy investing!
Extra reading/sources