So, you're looking to sell products online, but you're struggling because you don't have anything to sell. Or, you're a content creator with a few courses that you're selling through your websites. Imagine if everyone could help you sell this on your behalf – and make a commission in the process? This is where affiliate marketing comes in.
What Is Affiliate Marketing?
Affiliate marketing allows anyone to become a reseller – an agent that gets a commission for a successful sale that you referred. This is achieved through something that uniquely identifies you, the affiliate.
The simplest way is through an affiliate link. For example, Easyequities has a 'refer a friend' affiliate program – if you click on this link here and join, a small commission will be paid to me.
Another way is through banner ads or similar content on a website that will also track all clicks and purchases.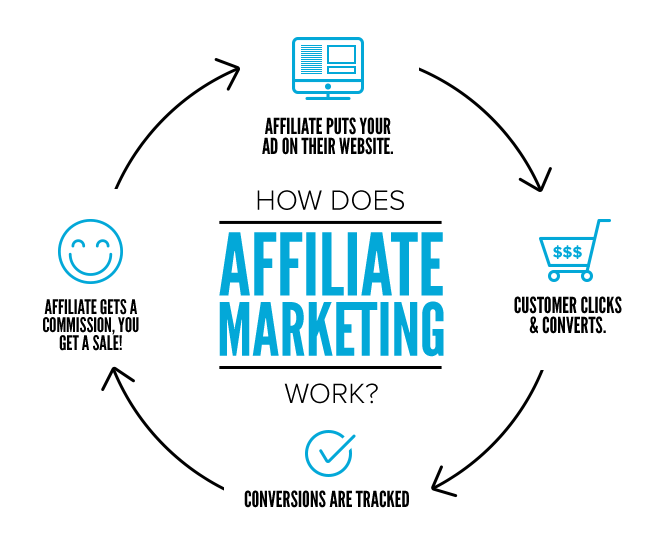 What You Need to Start Affiliate Marketing
When joining an affiliate programme, you need to get an affiliate link that will identify you as the affiliate. This is the most important thing that you will need. The other things are a bit fuzzier: a good product to resell and a platform where you will resell.
Choosing a good product
There are currently more than 45,917 creators on Gumroad – a site specialising in affiliate marketing for creators. Imagine the number of products out there that you're able to sell! This can be daunting and scary – but choosing something you love and believe in is critical to success.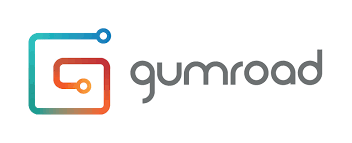 Make sure that the information, course, tutorial or product is valuable and worth the money.
Finding a place to sell
As for me, I prefer starting with building a community first before selling products. I personally don't want to sell strangers things that don't align with them. For this reason, I've built a fair following first – and will have my e-book out soon on Gumroad. Here are a few places where you can build a community:
Social media – You can build the community on Twitter, Facebook, Instagram, LinkedIn or even Pinterest!
Create a blog or website – a lot of people interact in the comments, and guest posts can help you gain connection and community
Email – though unorthodox, websites like Substack allows you to setup a newsletter that people can subscribe to. Giving away valuable content, and linking to an affiliate product can create a sale!
It's easier to sell from relationships than from advertising. However, some people are really good with advertising and cold calling. Here are some ways that you can cold sell to people:
Google ads – if people are searching for what you're offering, you can run paid for ads and get a commission if a sale is completed
Phone calls – this is just awkward, but some can sell physical products and even cellphone contracts on the same principles as affiliate marketing
I want to make it clear that I am biased about building a community first – it pays off being part of something bigger than yourself.
How To Make Money With Affiliate Marketing
Most small businesses that start out don't just fail – they get abandoned by their owner
I don't want to dig too deep into the theory of keyword research, segmenting your target market and reaching your ideal customer – but I do want to stress the importance of starting. Most people get the link, register the domain, open the social media account – only to abandon it shortly after.
Consistency is key in making money in the business world – as is making sales.
We know by now that affiliate marketing is all about sales. You have the option to sell someone else's product or create your own. Generally, the commission on reselling tends to be lower than the money received by the creator.
Create Content That Generates Affiliate Revenue
If you are a creator, you need to be sure that your content aligns with your audience. There is nothing worse than spending months on a project, just to have zero interest at the end of it. I like using the build-measure-learn cycle as taught in the Lean Startup by Eric Ries. Essentially, I test my assumptions first before doing the actual work.
For example, I am thinking about publishing an e-book on property in South Africa. To test this, I publish online content that adds value to some of the topics I want to write about – buying property, investment strategies and using tax to your advantage. By gauging the interactions and engagements, I can see if there is an interest in this type of content. If there is interest, I would then create a closed email list that would get weekly emails with a condensed version of each chapter of the e-book.
Using this approach helps me to incrementally grow into the product that I want to sell.
Promote Your Affiliate Products
Promoting affiliate products can be tricky, but here are some examples that you can use:
Add the affiliate links to your emails.
Add banner ads and/or links in your website content. And if you're feeling risky, add popups that will drive people away.
Become better with SEO and climb the ladder of Google's page rank where your product is featured.
Add valuable threads on social media with information that will help your followers. At the end of the thread, add a link to the product that you believe will help your followers.
Make sure that you track your analytics and statistics – you need to test to make sure your strategy is working. Please don't spam people to death with advertising!
Affiliate product lifespan
Many products have a lifespan. for example, SEO products and coding tutorials can become dated fairly quickly. If you are the author, it is important to make sure your product stays relevant and up to date. Depending on your industry, you might need to update it on major changes/updates announcements, annually or every quarter.
Conclusion
Affiliate marketing, used correctly, can generate good income for you in the short to medium term. The core concept is selling something, and getting a commission for each sale.
If you're a creator, you can use platforms such as Gumroad to sell your products – and supply affiliates with a link that they can use to resell your product.
Consider building a community first, before selling something to people – people trust people, but they don't trust ads without a good share of value being added first.
Happy investing!
Sources consulted