Online growth hacking – tips and tools
Growth hacking is currently a buzzword in the marketing and startup world. In recent years, marketing has expanded from sales to brand awareness, pricing strategies, product offerings and much more. At the heart, the focus is on closing the deal with as many customers as possible. Though there are many ways to do this, growth hacking has an interesting angle on how to tackle this monster.  
Growth hacking has to do with making small changes that can have a massive impact on customer uptake. This is guided by data and analytics so that we know that each step is taken with validated learning. In other words, we use data to prove that this is what converts more people to customers.
For this article, I added a mix of practical tips to help you get started. I know that everyone wants a formula such as "Use red Tahoma, 12 points and you will make the sale" – but it's not that simple.
Please see the below as little gems from my journey and research on growth hacking.
Social media marketing and content creation
When writing an article, you need to check what is working and what is not – what is getting more engagement and what is not. For this, analytics and testing are your best friends. Let's say our goal is to build a bigger follower base. The following will become important:
Is a certain topic getting more airtime, engagements and interactions? How can I incorporate it in my content?
Between images, videos or text – which one(s) get the most engagement in my niche?
Who are the other influencers in my chosen field – how do I engage with them in a meaningful way? What value can I add to their lives and tweets?
Check what times your followers are most active. This will mean a bigger reach!
Repost the content that did really well – many new followers haven't read those posts yet
Use emotions – especially humour to engage with more people. Make sure it aligns with your brand!
Have a mix between reposting and posting original content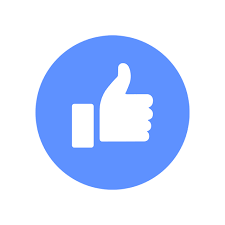 SEO
Websites and SEO seem to be very central to many growth hacking strategies. The reason is simple: you don't own the social media platform, but do own the website and the email database of users. Here are some of the points I believe are important to growth hacking your website: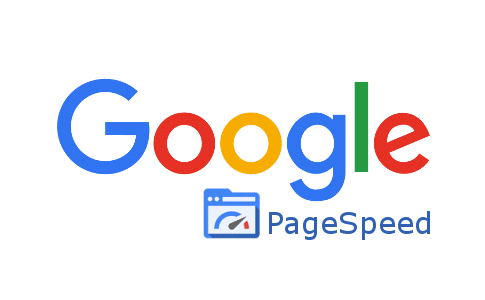 Make sure your website is responsive and displays correctly on all devices
Do your keyword research and write focused content
Have cornerstone content – these 3-5 pages should contain well researched content that shows the core of your offering
Focus on speeding up your site – use Google PageSpeed Insights
Make sure your sitemap is up to date and relevant
Guest posts: write and receive guest posts on your website from people that are relevant to your industry.
Online advertising and marketing
When advertising online, many people run a Google ad campaign but doesn't take into consideration the customer journey: the sales funnel. Make sure the relevant link and process flows are in place to make it obvious to customers. Use good tools to see where in the sales funnel your problems are so that you can resolve this. In some cases, it might be a wording thing. Here are some good tips:
Use something like HotJar to see what your users are doing on your site and where they are not doing what you need them to
Do A/B testing of advertisements and landing pages. Always keep refining
Refine your focus. Whether lead generation, product sales or affiliate clicks: make sure to optimise for your focus
Give something away for free that is valuable. Remember, it is easier to upsell an existing customer than find new customers.
Software as a service
If 13-year-olds can build a mobile app and sell it as software as a service, so can you! The idea of software as a service is that your customers pay a monthly fee to use your software. Here are some tips:
Focus on sign-ups – think of creative ways to let the signup process go viral
Incentivise users for PR. You might give them a discount on your service for referrals, social shares or liking your social media account.
Focus on your existing and ex-customers – speak to them in person, on a phone call and, if you have to, over a personalised email to discover who they are, what they're doing and why.
Do strategic API and sign-on integrations: make it easier for your customers to join.
Market segmentations: Retarget your old customers and people that haven't signed up yet.
The personal touch: Make people available for a chat before a customer signs up. You will get valuable insights from these chats!
Experiment with different types of free trials – consider time (30-day free trial), a certain number of actions (emails, contacts, reports) or a freemium to upsell clients. Remember: it's not a one size fits all!
E-commerce
As experimentation is central to growth hacking, it is worth exploring different approaches, platforms and other options to see what converts best. These could include sites such as Gumroad, WooComerce or Shopify. Here are some tips:
Highlight customer opinions and reviews. This will give customers a better understanding of what others think about the product.
Send a "Thank You" email/card – include an offer with this note to upsell to the new/existing client
Consider using exit-intent pop-ups: If the user is wanting to leave, add a popup with a message offering them a discount or a special offer
Offer a referral/affiliate programme – when a friend of a customer buys something, consider kick-backs or a special offer
Cross-sell and upsell – Upsell smaller products with follow up products and cross-sell products that are often bought together.
Create urgency such as "Only 1 left!". But please don't lie. We all know eBooks don't have "1 left".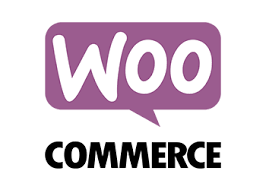 Conclusion
The idea of growth hacking might seem foreign to many, but don't be disheartened. It's a mind shift: growth hacking is not about customer awareness and branding, it is about conversion of customers, it's about growth.
Whether you're a social media influencer, SaaS developer or have an online store – we can all learn from others in hacking our way to more growth.
Don't be discouraged though – just enjoy the journey.
Happy investing!
Sources consulted