What is a personal development plan (PDP)?
Some time ago I spoke to someone who was negative about the state of the state. He was so negative about the state of money in South Africa – it's like the bitterness of drinking tea has seeped into his soul. What if he could improve his situation? What if he had the power to change his life for the better? Well, this is the core of a personal development plan (a PDP for short). The goal is to grow, so you can become more.  
A PDP helps you to achieve your goals and aspirations – it's a practical guide to achieving your short term and long term goals, building confidence and making progress. 
Who should get a personal development plan?
If you've been through a lot or feel that you're stagnating, you need a personal development plan. Here are some things that a PDP with a money plan is able to assist:
You're not growing in your day job (salary and experience) and want to develop skills, habits and actions that will help you move forward.
You have problems with saving, debt, investing or working with money
You want to move on from a bad experience or life event
You're looking to become more than what you were yesterday
What areas can benefit from a PDP?
A personal development plan is not specific only to areas in your life that need help. Some people use it as a guideline for balance and diversification. For example, you can break down your PDP in the following areas:
Me – spiritual, emotional, stress and anxiety, forgiveness
Interpersonal relationships – friends, family and strangers, generosity.
Marriage – intimacy, friendship, home (yeah, doing the dishes), children, coffee.
Professional – business, freelance, employment and academic education.
Money – investing, debt repayment, startup and angel investing and budgeting
What matters in your life?
It takes a lot of soul searching to figure out what is really important to us. We need to make work of the vital elements in our lives. Don't focus on the useless things, they're not worth your energy!
So I have this friend called Mrs Rooibos. She is now 40, divorced. She has aspirations, but cannot seem to achieve them. She wants to invest in the stock market but doesn't know where to start. She has very little money but wants to work with what she has. She also wants to meet Mr Cappuccino – a lover that will treat her well.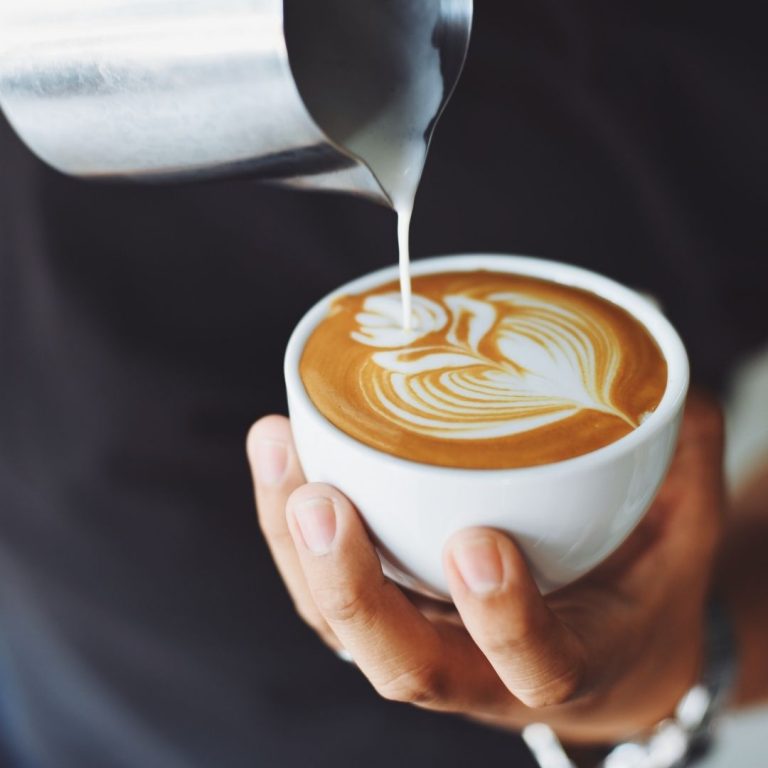 When designing your PDP it's important that you design it in a way that echoes what's important to you. For Mrs Rooibos, she has emotional trauma, repositioning her life and financial goals. 
How would my goals be achieved?
Once you know what is important, you can create goals and a breakdown of where you want to go. But goals shouldn't stay on paper only. These should be broken down into bite-sized mini-goals. 
For example, imagine if Mrs Rooibos wanted to invest in the stock market and started asking all her friends where they invest – and if they do. Imagine if she starts Googling "investing in the stock market in South Africa"? Even the little she has moved forward makes a big difference. It's the beginning of the journey!
I know I will be crucified by every single life coach reading this. But I like to have an excel spreadsheet like the screenshot below with all my key areas of development. You can add your own, with "Money" – and aspirations like "becoming debt free", "investing enough for retirement", "Maxing out your TFSA every year" or saving for a long-deserved holiday.
I like to have a balanced PDP – with a section for you, your relationships and your job. But you might have different needs. 
Find the link to my template here!

As with all things in life, we are inclined to overcomplicate things in life. We want everything to be perfect and extendable, with exit strategies in place and so on. But for a PDP, you want explicit certainty of what you're getting yourself into. There are many templates on the internet, but I like mine best. 
Remember that you need to be able to measure the success of your PDP every step of the way, so make your goals clear and definite. Imagine reaching the 90% mark, only to realise it's actually only the 10% mark!
A personal development plan example
For Mrs Rooibos, she might want to consider something like this (as a part of her PDP):
Key Areas: Money, Emotional healing and Relationship goals
Aspirations:

Money – Reach retirement financially secure

Outcome: Make sure I reach R x in savings before age 65
Small habits: Setup monthly recurring investments, create and monitor and realign a diversification plan 
Gaps/Action Plan: Knowledge about financial products and services
Talents/Skills to help: Google skills, having a financial advisor, connecting with people on Twitter

Personal development – Get over the divorce

Outcome: Do not get angry or emotional when I think about it
Small habits: Setup cry time daily (15min), Do something new every week, join a hiking club, go cycling daily, connect with friends at least once a week 
Gaps/Action Plan: Inaction – need accountability
Talents/Skills to help: Close friends that I can call any time
Threats and opportunities
When designing your PDP, you need to realise there are threats to reaching your goals. For example, you might have some friends that make you spend more money than you want. If this is the case you might want to readjust your lifestyle such as – the place you meet them (not the club), expectations and your budget to align with your priorities. 
You cannot change the people around you, but you can change the people around you
You will also often find opportunities in your journey of your PDP – this might be excellent investment opportunities, a partner or an excellent cup of coffee. 
Don't despise small beginnings
When looking at you PDP, make sure you focus on the important things. Don't try to fix your partner or the coffee at the local corner shop – it might be more profitable to change something than change the person or external situation. 
Focus on yourself and the things you can control.
Measure your progress regularly to make sure you're going to make it. If you see failures coming up, then start looking at ways to align the dates with your goals again. Find the way back to your goals from your new current reality.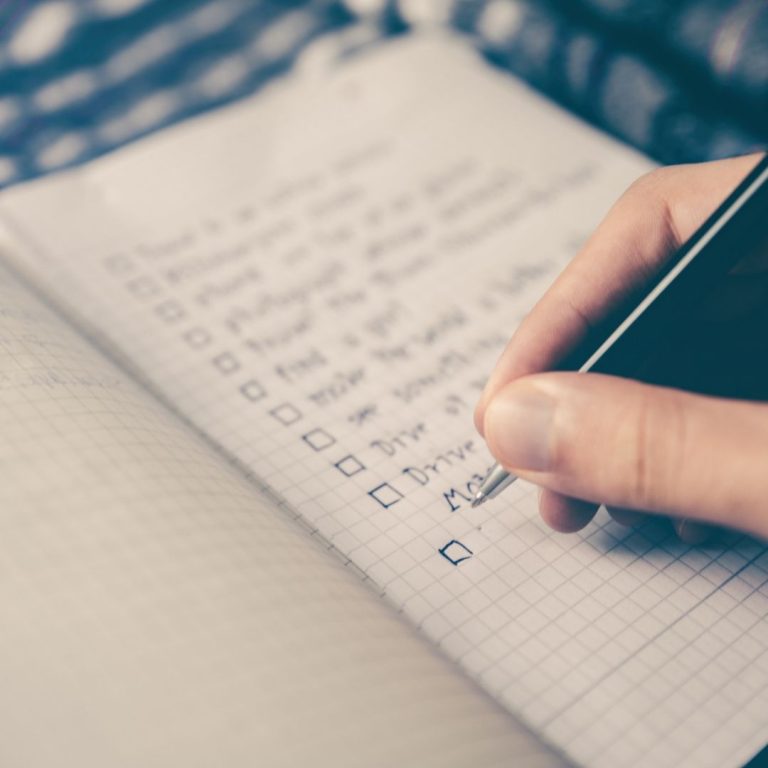 Setting up my own personal development plan
There is not one size fits all, but I like the idea to break it down into business (employment, business or work), personal and relationships. If you're religious, you can add a spiritual development item in the list. 
Make sure everything can be measured. Make sure you can measure if you've achieved the goals – you don't want to suffer, work hard and not achieve anything! 
Linking my PDP to money goals
When designing your PDP, you might want to add money goals. 
One of my personal favourites are "I want R 3 000 000 000 000 000 000 in the bank by 30". Your dreams need to align with your abilities, talents and be achievable. You do want to stretch yourself, but not choose something completely out of line – and be discouraged in the process.
Try and work as much as you can for a worst case scenario. Remember – market crashes happen. And hitting a 25% interest rate again is very likely.
Choose your goals to be in line with things you have control over such as:
Investing R 1 000 per month in an investment account
Paying off R 500 more on my debt, so I can invest faster
Have an annual review of your portfolio – and realign your diversification strategy.
Save up a 3 month emergency fund
Where does a personal development plan and Money plan overlap?
If you're looking only for a money plan, you can check the link here about a TFSA, emergency fund and investing for retirement. But let's be honest – our lives are more than just money. We have kids, ambitions, stress and anxiety, coffee addictions and relationships. 
Our money plan is thus only a single part in the big picture of our lives, but affects who we are, what we do and where we go. I believe we need to integrate a money plan as part of PDP – we have control over it and can change how we spend our money.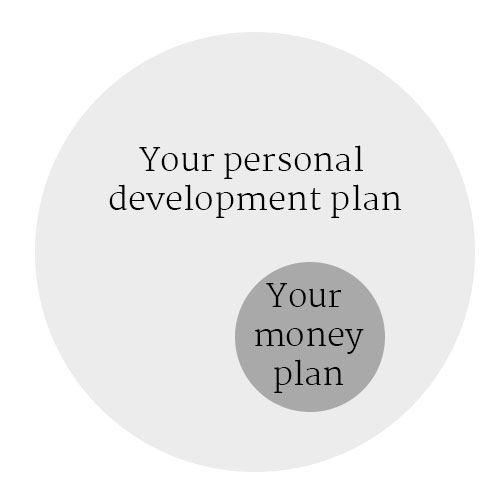 For example, Mrs Rooibos' life sucks and she wants to do a couple of courses. She can budget for these online courses to upskill herself – and it could pay off financially in the long run.
People spend their lives dedicated to personal development plan research and self-improvement analysis. Don't fall into the analysis paralysis. Technically the format is not important.
The point of all of this is becoming more. Growing. Flourishing. 
In short, do the following:
Dream big
Break it down
Have milestones
Reach them.
Measure that you know you're on the right way
Achieve greatness.
Drink coffee instead of rooibos tea.
Happy investing! 
Frugal Local runs his own company (Effectify). He does software development and helps small businesses and startups with digital solutions. He enjoys writing articles and simplifying complex things – such as the article you're reading!