Where do you start when viewing a property?
Stop me if you've heard this one.
My real estate agent comes to me and tells me about this beautiful property. They claim it's an absolute bargain at R 100 000 for the whole block of flats. They furthermore claim you can sell it for one hundred million dollars. And due to the property being a distressed sale, they are confident the seller will be willing to negotiate the price.
You arrive at the property to find out someone is selling a two square meter home. Well, it does have 28 bedrooms for all the chickens living in it. Yet, they are promising great returns – though it's situated in Twee-buffels-met-een-skoot-doodgeskiet-fontein, located close to Putsonderwater.
I suggest that you tell the agent that's taking you to view the property not to waste your time. Tell him your time is precious. Which it is. And if he shows you rubbish, then you will not use him and you will find someone else.
I encourage you to do that.
You need to make sure that you don't waste their time and they don't waste your time. When you go look at the property, you need to check how much maintenance needs to get done.
Before you go out to view the property
So, before you go out to your property, let's first see if it's worth your time and effort. You need to ask quite a few questions before you go out to view. For example, you need to ask:
Does it adhere to the list that you have put in place of the property that you are looking for?

For example, if you said you and this was a two-bedroom sectional type of unit, no pool in the complex, pet friendly and only a half bathroom. You need to make sure that it adheres to that. Otherwise, you're wasting your time.

Is the property your price range?
Ask if the owner will be willing to negotiate the price.
As the estate agent what he thinks about the condition of the property – is there maintenance to be done?
Check for signs of moisture in the ceiling and walls
When you are viewing the property
When you are viewing the property, you need to look for all defects. You need to make sure you know what you are buying.
You need to check for issues throughout the whole house. These should include:
Check the paint job
Is the garden looking more like my anxiety levels?

When you are buying a sectional title unit, the gardens, neatness of the block and paint job will give away the financial health of the body corporate.

Would I need to redo the kitchen?
Is the bathroom growing a rare species of bacteria?
Is the roof looking like a hail storm just smashed it?
Is there enough parking for myself and/or a guest?
Always check the noise levels. This can be a huge problem in some areas.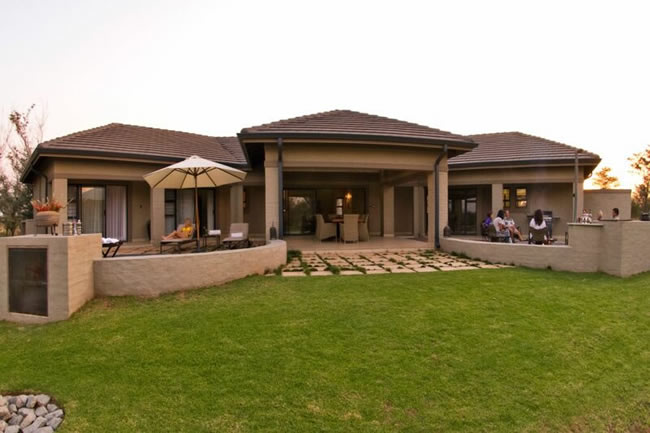 You need to check specifics that will be expensive to fix. Historically, the roof, kitchen and bathrooms have been expensive.
You also need to check the place as a whole. If the place looks revolting, you should negotiate the price downwards.
Make sure that when you buy, you know what you are getting yourself into!
Negotiation power
Remember, you're a shopper. You're not a buyer. You are looking for something that is going to adhere to your list.
You need to negotiate your way to the best deal. The above list should give you a guideline of what to negotiate on.
As a rule of thumb, I like taking someone with me that knows how much these things will cost. This gives me peace of mind when I make the offer. 
If you're looking for more tips on negotiation, check my article here.
Conclusion
When viewing a property, make sure you look for all defects.
You are not a buyer, but a shopper. And you get to choose what you want.
You have the power to make decisions and negotiate.
Be relentless in scrutinizing your property
Now that you know what to look for when you are hunting for property, you can now go and find a good deal.
So go now.
And happy investing.