Selling your products or services online isn't as difficult as people make it out to be. Not only has e-commerce become more affordable over the last few years, but it's also a lot easier to set up a store on your website – and you don't need THAT many technical skills anymore!
How to start an online business
If you're interested in selling products, you will need an online store. To start, you will need a website (WordPress), shopping cart facilities (WooCommerce) and a payment gateway like iKhokha.
It's really that simple.
How to create a website for your business
Did you know that there are more than a billion websites running on WordPress? Some studies claim 60% of all websites run on WordPress! With a big support base and flexibility, anyone can start a website or blog. And adding one or two plugins, you can turn this into an eCommerce website.
I recently did an article on WordPress and blogging. So if you're interested in getting a WordPress site, check it out! If you're ready for the eCommerce part, then this is the article for you!
What is e-commerce?
In simple terms, e-commerce is electronic commerce – it's when you sell goods and services on the internet. As the technology evolved in the last few years, we're able to buy and sell digital products (courses, images and ebooks) as well as physical products such as coffee.
How big is the eCommerce market in South Africa?
Recent statistics showed that the value of the e-commerce industry is R 30Billion in south Africa. We've also seen massive growth in the last two years and the opportunity to order anything from appliances, hardware and clothes to personal care items and food – and get it delivered to your home.
This shows that there is an amazing opportunity here!
What do I need to know before starting an eCommerce site?
Before you start an e-commerce website, there are a few things that you need to know. The first is money – you will need money for products (whether inventory or design/editing), marketing and awareness and IT-related matters.
If you have a physical product, you need to make sure that you have enough products in stock to fulfil orders. Consider your shipping costs, the number of orders and overheads to make sure you will be able to stay in business.
When I chat with my customers, I normally tell them that an e-commerce site is like a home – when you buy it, no one knows where you live. Customers need to know about your new site and offering. You can do this through different channels – you can use Google Ads, build a community or use influencers to get a bigger reach.
There will also be some IT-related expenses. For example, depending on your hosting company, you might need to buy an SSL certificate for secure transactions.
Remember to do your market research – don't just spend thousands on a website, without knowing that there is a need for it!
What do I need to start an e-commerce site?
If you want to start an e-commerce site, you will need a website. This will include a domain, hosting and software to run a store. As mentioned before, I use WordPress with WooCommerce. The reason is it's very extendible. I find that many of my customers start using other solutions, but struggle when they have custom requirements.
WordPress – the basics
WordPress is a content management system. It allows you to, create content without needing to code. It follows the following methodology: Pages are for things that are long term content, such as the "Contact Us" page, whereas posts are content that you add regularly – generally updates and blog posts.
Plugins and themes
WordPress allows you to choose and install themes. This will style all of your content to make it look aesthetically pleasing to your audience. But in some cases, neither the theme, post nor page has the functionality you require. This is why WordPress created a way for you to add plugins to your website. With plugins, you can add pre-written things that will give you the functionality you need.
WooCommerce
WooCommerce is a WordPress plugin that allows you to add e-commerce functionality to your WordPress site. All products, categories and photos can be managed from within WordPress' back end – no coding required! To add WooCommerce to your site, follow the instructions (as on the WooCommerce site):
Go to: Plugins > Add New.
Search for "WooCommerce".
Click Install Now.
Click Activate Now and you're ready for the WooCommerce Wizard.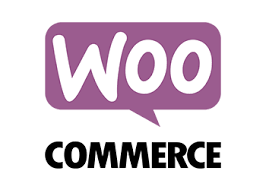 The wizard will set up the website with all the basic e-commerce that you need for your business. It also allows you to configure taxes, shipping and currency information according to the needs of your business.
Now that you have an eCommerce system, you will need a payment gateway
What is a payment gateway?
A payment gateway is a service that allows users to pay for products on your website. Generally, payment gateways will accept card payments such as Visa and Mastercard. In very rare circumstances, it will accept cryptocurrencies. When a customer pays for a product on your website, the money will be deposited in the account of your payment gateway. The money can be transferred into your account on request or left there for a time.
You might ask what do you need to add a payment gateway in South Africa? To avoid money laundering, some paperwork will be required such as proof of bank account, ID/company papers.
Payment gateway providers in South Africa
There are many payment gateway providers in South Africa with different fee structures and support levels. Generally, it is fees and support that sets the brands apart. iKhokha, for one, has some of the cheapest fee structures in SA – starting from 2.85% (excl VAT) of the transaction value.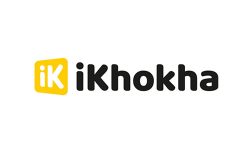 They integrate seamlessly into WooCommerce with the iKhokha Payment Gateway plugin. If you're looking for how to add the iKhokha payment gateway to Woocommerce, check out their installing guide here.
Driving traffic to your e-commerce site
As mentioned previously, you need to let people know about your website. To do this, you can run ads, do SEO or use influencers to get your name out there.
For running ads, you can choose between Google Ads, social media ads and/or banner ads. I quite like the pay per click model that Google uses. It means you will only pay if someone clicks on your ad.
As a content creator and influencer, I often get brands that want to partner with me to get their name out there. In some cases, I've even received free products to give away to my followers!
Conclusion
Ecommerce isn't as complicated as we would make it out to be. If you want to sell your products online, you need a website (WordPress) with e-commerce facilities (WooCommerce) and a payment gateway (iKhokha).
You will also need to drive traffic to your site through social media, ads and/or search engine optimization (SEO). Remember – you need to tell people about your website!
Happy investing!
Extra reading