Get that lazy meal plan going!
Do you have a meal plan? Did you know that a meal plan will not only save you money but also simplify your life to focus on things that are actually important?
As absurd as this might sound, it's true!
Imagine the free time you wil have available if you know what you will need to cook for dinner every day? You look on the list in the morning and take out of the freezer what you need for the evening's cooking.
Live to eat or eat to live
Let's be clear: there's nothing wrong with any approach to food, cooking and eating. It's just different.
Some people are 'eat to live' people. These people eat to get the energy they need for living their lives. These people don't care about what they eat – as long as it fills the stomach, that's good!
Other people are 'live to eat' people. These people savour the food they eat, and tend to focus on flavours, recipes, food pairing and other complex cooking techniques.
Whichever one you are, it's worth noting that you don't need to spend a small fortune (or loads of time) on meals to make them exquisite. Sometimes a plain/traditional meal will do just fine!
Quick, healthy meals
It's fully possible to do a meal plan that is quick and healthy. The fast-food industry has the image that fast meals are oily and unhealthy – and this is often the case with their meals.
But home-cooked meals can be healthy and clean – if you cook well!
Eat cheaper – plan seasonal meals
There are reasons why we have seasonal fruit and vegetables. In my opinion, nature knows what we need. For example, in winter we need vitamin C – to boost our immune system.
In winter, you're able to use veggies such as kale, brussels sprouts, carrots, spinach, and red cabbage. You're also able to buy fruit such as oranges, grapefruit, pineapples, pears and pomegranates.
In summer, on the other hand, you'll get an influx of veggies such as cucumbers,  tomatoes, peppers, pumpkin and beans. And the summer fruits are apples,  guava, strawberries, plums and grapes.
The point is this – buy fruits and veggies in season – they're cheaper and healthier!
Meal plan ideas
Risotto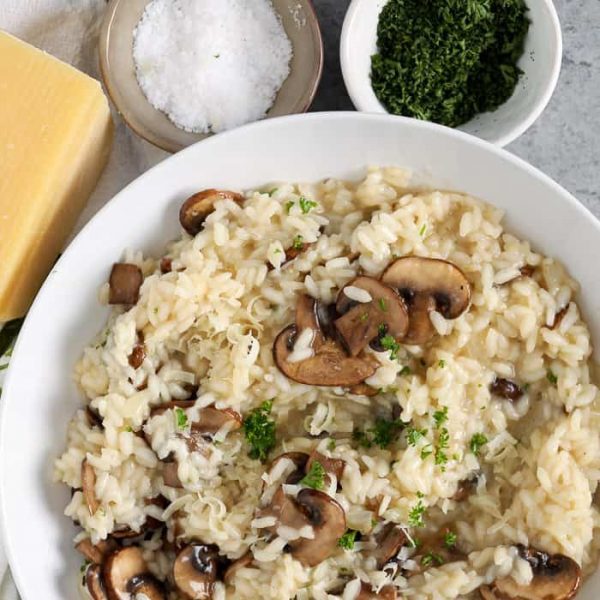 Boil the rice with your choice of veggies, mushrooms, stock, and other things! You can skip the parmesan if you want. Recipe here!
Pasta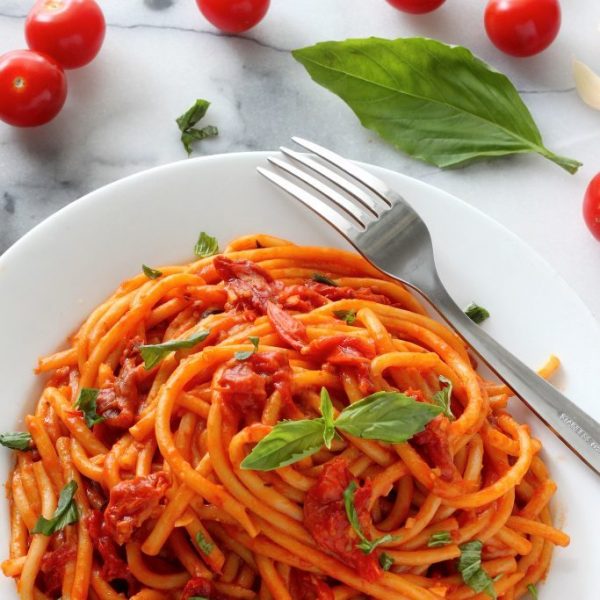 A good tomato-based pasta can go a long way. Recipe here!
Burrito Bowl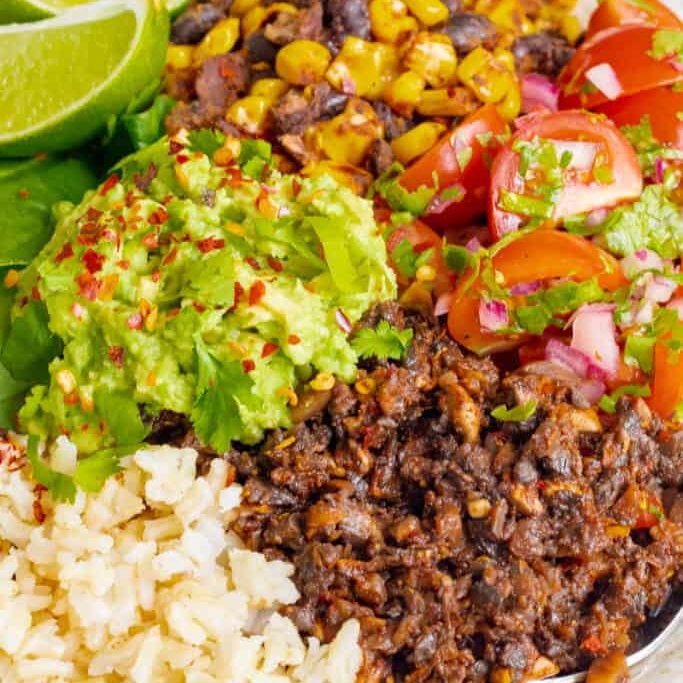 Why mix it all in, when you can separate it? Skip the avocado for a cheaper meal. Recipe here!
Mushrooms on toast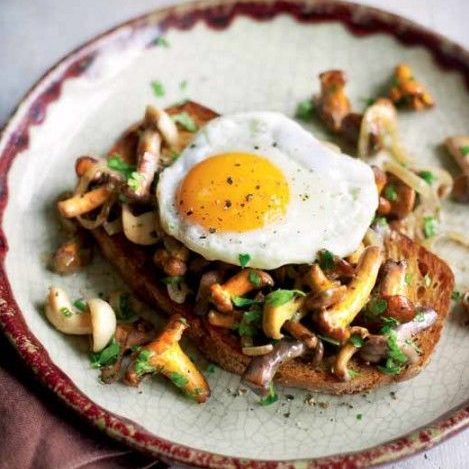 This is a simple, yet tasty treat. Add a fried egg on top for that extra protein boost. Recipe here!
Spinach quiche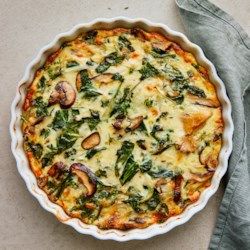 Packed with protein and iron, this is great for lunch the next day. Recipe here!
Jacket potatoes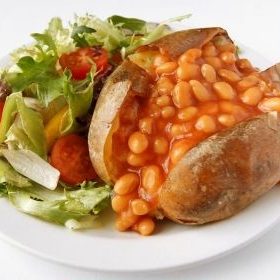 If you don't like the beans, you can use mushrooms, cheese or even tuna to stuff your jacket potato. Recipe here!
Vegetable soup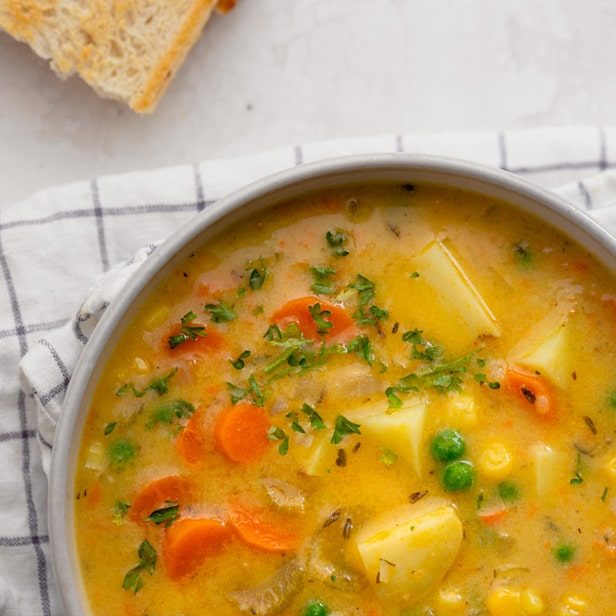 Use your choice of veggies such as carrots and potatoes to make a healthy soup! Recipe here!
Shakshuka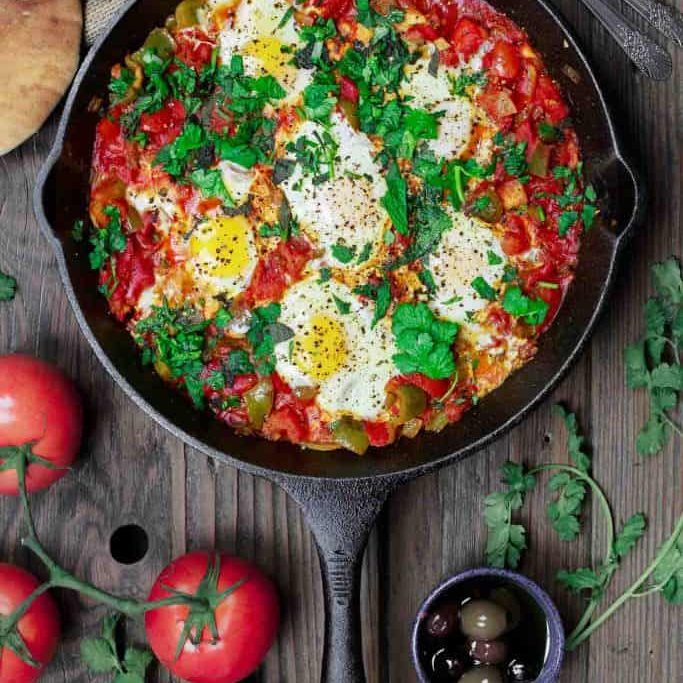 this is an easy meal you can make with canned tomatoes, a bit of garlic, onions and eggs. And if you have coriander in your garden, all the better! Recipe here!
Non-boring salad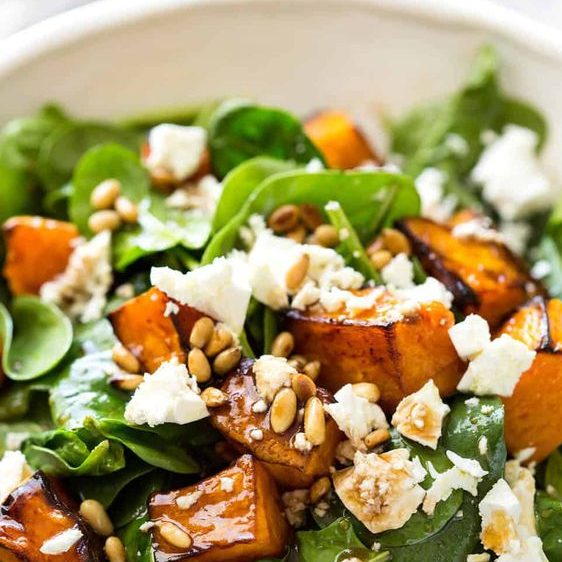 How about a roast pumpkin, feta and spinach salad? Cut out the meat here and spend a bit more on the cheese! Recipe here!
Conclusion
Try and eat food that is in season.
I added a few recipes that might be able to help you to eat frugally and many of them are economically sound.
I know that not everyone wants to eat soup, but a good pasta or rice dish just does go the extra mile.
If you're interested in vegan, low carb, paleo, strictly meat, or another diet, it's fair to substitute ingredients.
Happy eating (and investing)!